THE AUTHENTIC TASTE OF TRADITION, ENJOYED AROUND THE WORLD
THE AUTHENTIC TASTE OF TRADITION, ENJOYED AROUND THE WORLD
THE AUTHENTIC TASTE OF TRADITION, ENJOYED AROUND THE WORLD
Belgium is known for its chocolate and beer but don't forget about its waffles! The sugared Liège waffle is the most famous. Legend has it that the recipe was created in the 18th century by the Prince of Liège's head chef…
Established on the foundations of a historic Liege family home, well-known since the 1930s as Geurts, today the Gofrino business still follows the exact traditional Liege waffle recipe and has also opened it up to new markets.

OUR EXCPETIONAL WAFFLES –
FRESH OR FROZEN
All products are available in different sizes and weights:
Fresh or frozen Liege waffles, wrapped individually or in bulk (longer shelf-life) for restaurants, bakeries, hotels and cafés.
Sugar, chocolate chip, cinnamon, vanilla and organic waffles
Frozen Liège waffle dough
Frozen baked waffles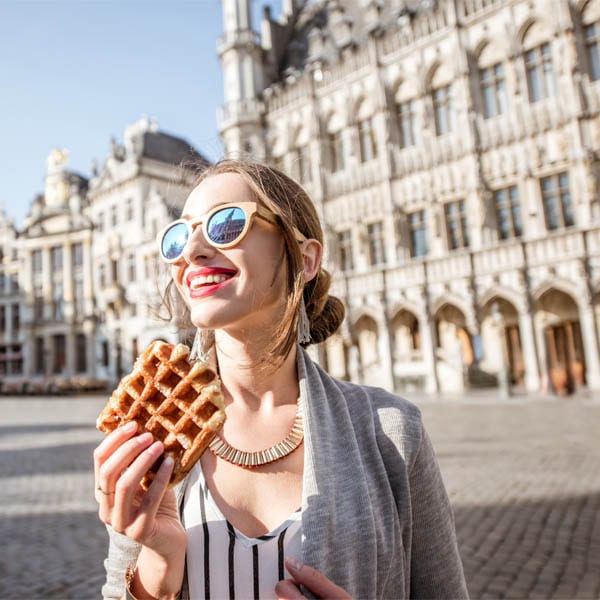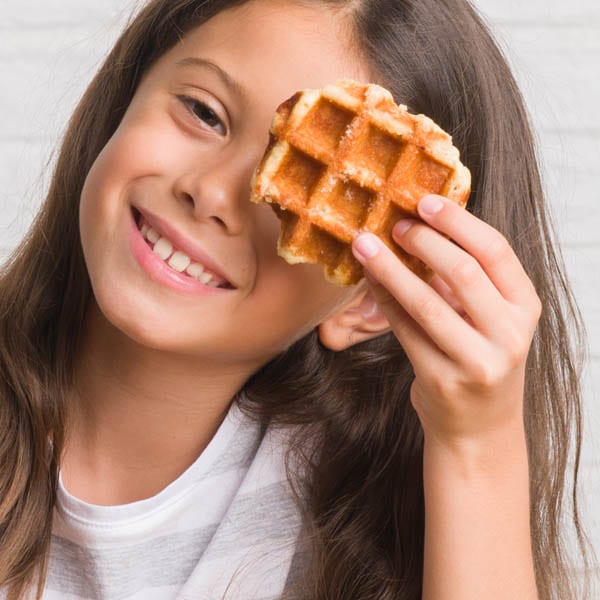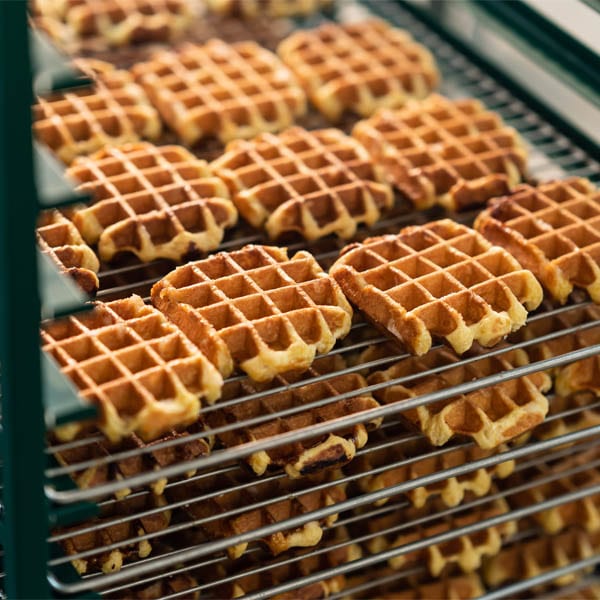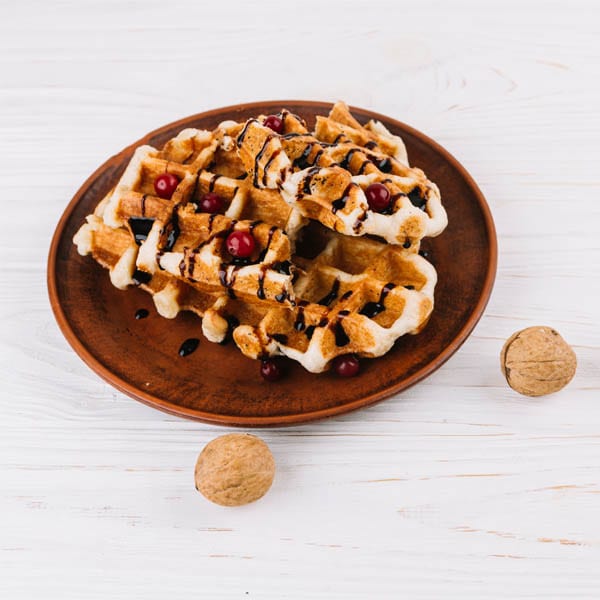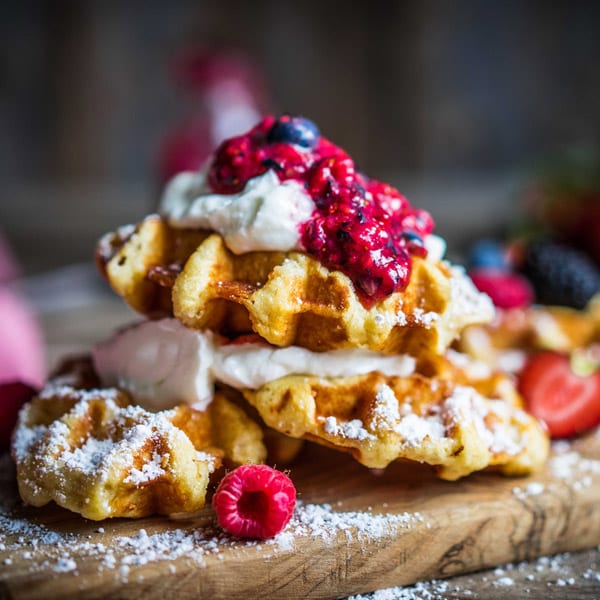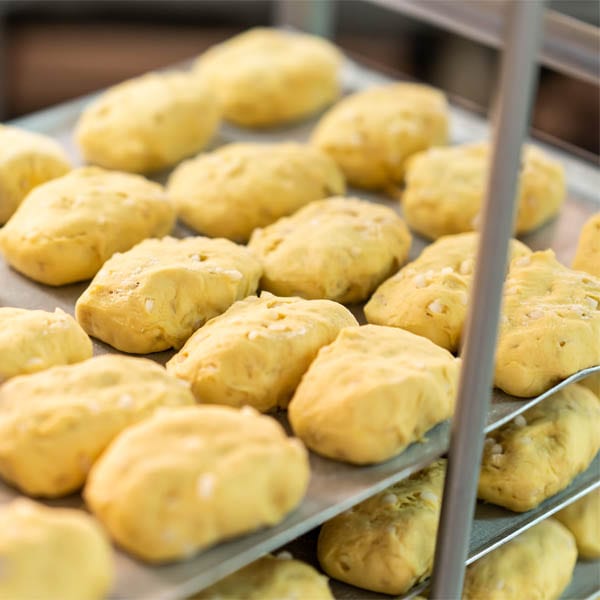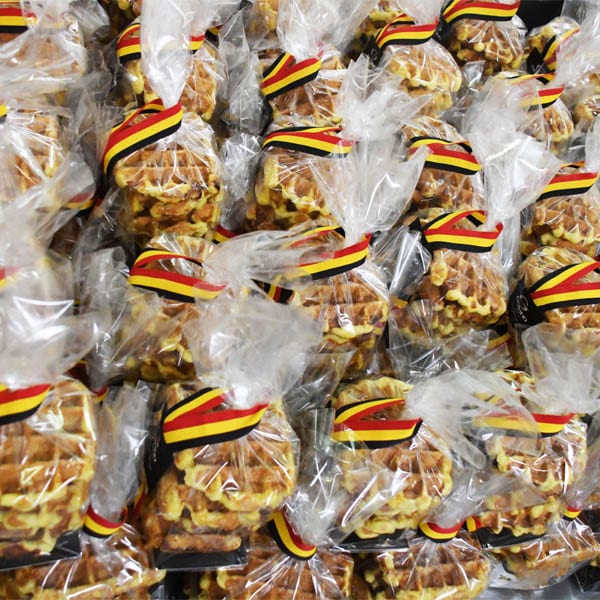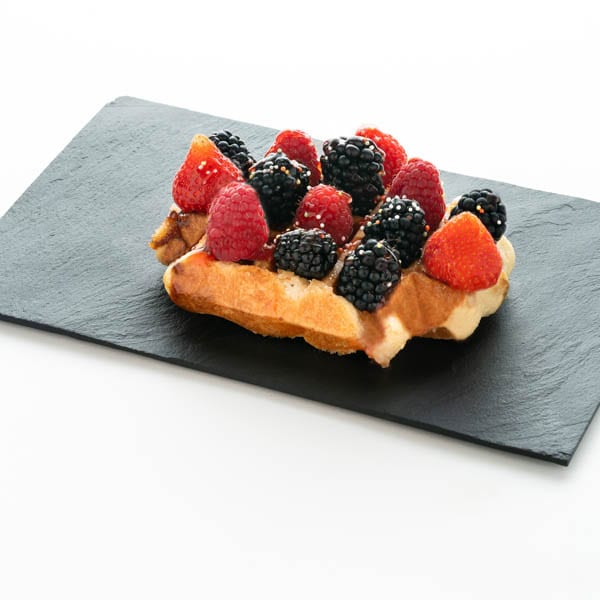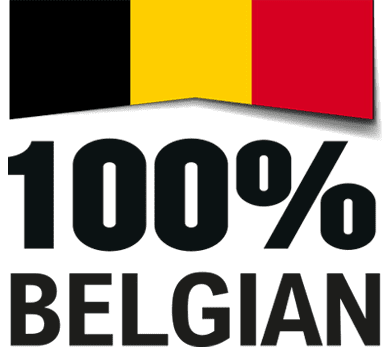 Belgium is known for its chocolate and beer but don't forget about its waffles! Our production facilities in Belgium have made us the leading producer of 100% natural waffles for more than 35 years. Our products are enjoyed fresh or packaged for refrigeration or freezing around the world!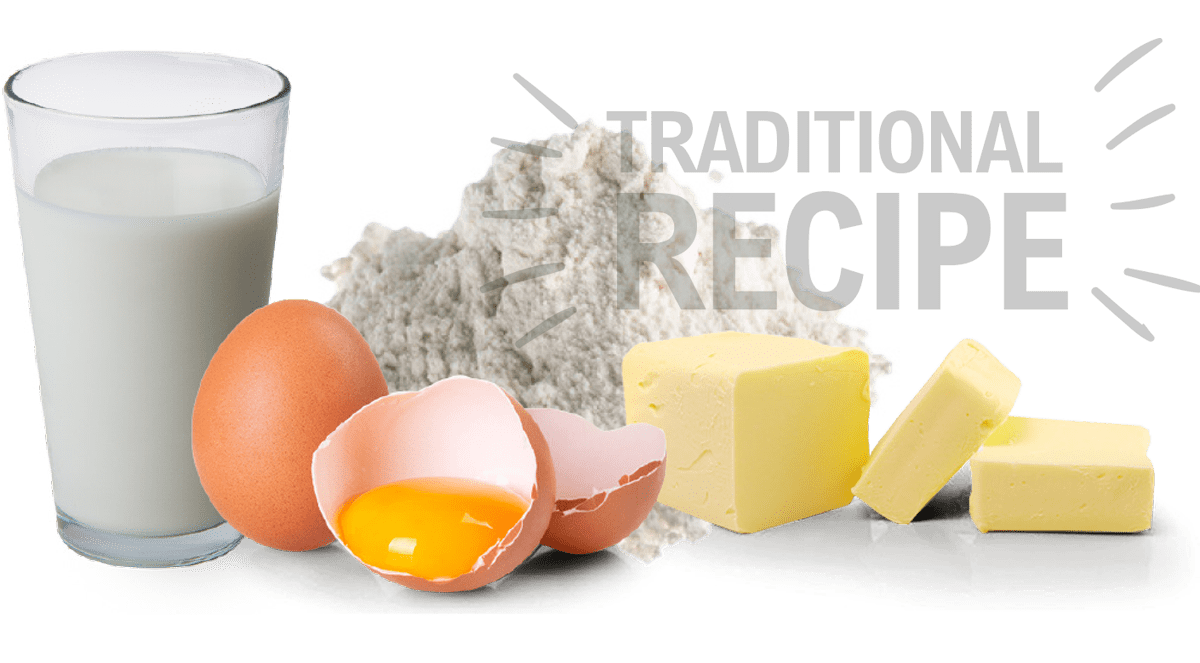 A plain waffle :
Nothing but real, healthy goodness.
And we know where it comes from!

Transparency, customer satisfaction and confidence in us are at the heart of our DNA.
These commitments are shared by our whole team and define our decision-making, our business requirements and our development as a company.
Every team member commits to our quality charter principles:
The finest ingredients to make authentic waffles
Gofrino is 100% committed to this fundamental point. We use natural ingredients in all of our recipes, that includes the flour we use, the real butter, fresh eggs and natural yeast; all carefully chosen for their exceptional quality. Our products are guaranteed GM-free, with no additives, preservatives or colouring.
A controlled production process
The different stages of production, as well as packaging and preservation methods undergo frequent testing in real time to ensure exceptional quality of our fresh and frozen products.
A passion for quality work
The passion we have for our work brings our values to life; we're a team united by a shared devotion for our craft. We're also driven by the taste of quality, by passing on our know-how and sharing the human experience. This experience that is gained and shared every day, forms the common basis and the foundation of the shared values of our society and the people working in it. Our sole motivation is to create the highest-quality products for our customers.
Food quality and safety are our primary concern.
We are committed to delivering products with the highest levels of hygiene, following appropriate production methods and respecting our customers' specifications.
Certifications: FDA – FS (Highest level) – BRC (Grade AA) – PLMA & ITQI (2 gold stars).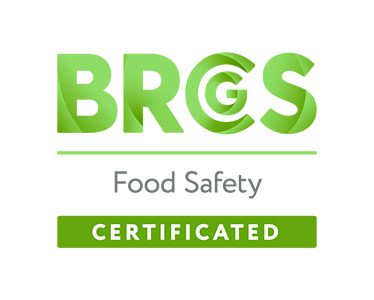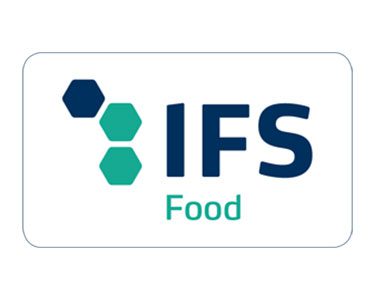 Sustainability
We work in an environmentally-responsible way to reduce our eco-footprint.
Our aim for the future is to sustain the measures we already have in place and to calculate our eco-footprint on a daily basis at each stage of our waffle production process. We recognise that continuing improvement is essential to ensuring the development and performance of our company, in an environmentally-friendly way.
Energy :
We conduct energy audits of our factory and we regularly measure energy consumption by production line in order to significantly reduce our energy use.
Waste :
Every day we are developing new projects and initiatives to reduce the amount of waste we produce.
Water usage :
We ensure our cleaning cycles are optimised with a view to reducing our water usage by 5%
Packaging :
We are looking at new solutions for individual wrapping and other forms of packaging to increase our use of recyclable materials.
We have reduced our use of adhesive tape for sealing packaging.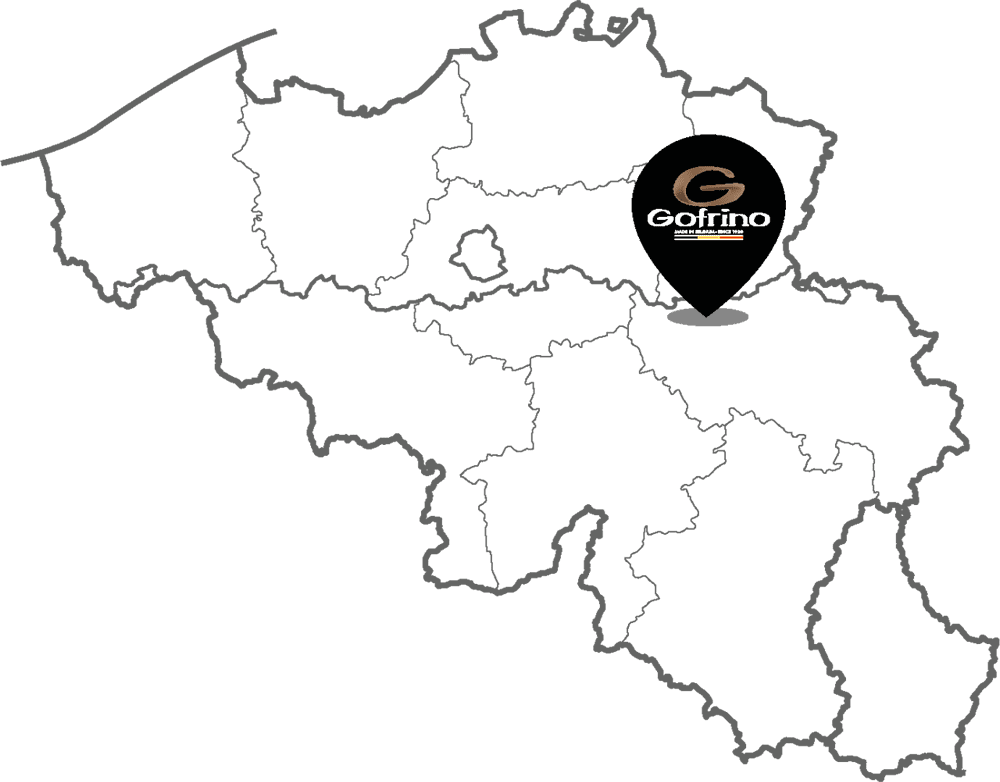 Waffles Geurts sprl
Rue du Parc Industriel 16
B-4300 Waremme – Belgium
commerce@gofrino.eu
T. : +32 (0)19 544 199